Kittawa Lodge, for the second year in a row, has been selected by Australian Traveller as one of the top 100 unique stays in Australia.
As one of only 13 Tasmanian properties selected, Kittawa Lodge was the first pick as the most unique coastal or island stay in Australia.
As published in Australian Traveller on 16 September 2021 (full article here):
The most unique coastal stays in Australia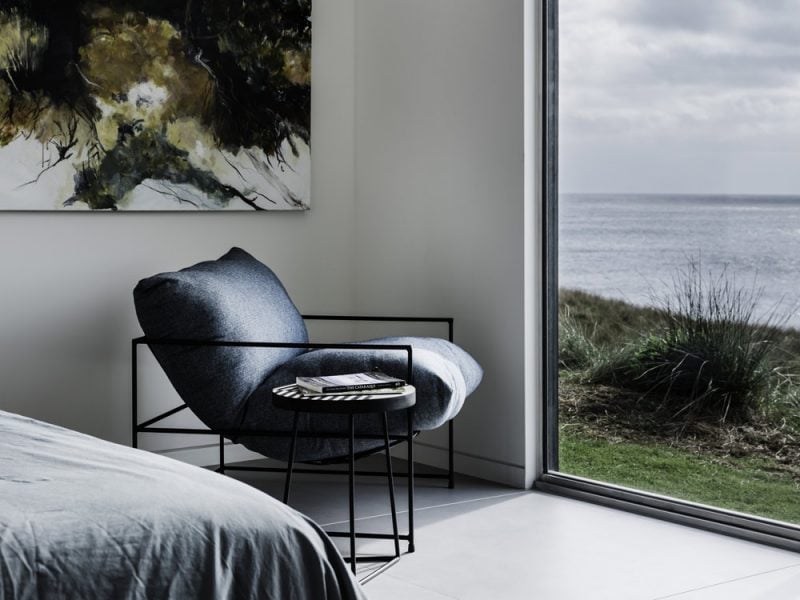 The allure of our coastline lies in its diversity – from the wild and the beautiful to the island paradisiacal – and in the many stunning spots to soak in the views from.
Here are our 10 favourite seaside stays that made it into positions 28 to 38 of our coveted list of 100 unique stays. Head here to read the full list and start planning your next escape.
Invariably rugged and beautiful, abundant in wildlife and laden with local produce, Tasmania's islands enjoy an enviable reputation. One in particular, off the North West coast in the middle of Bass Strait, is increasingly becoming one of the hottest destinations around. King Island is a sliver of land on the doorstep of Melbourne (a 35-minute flight away), yet a whole world removed. And, since opening in late 2019, one luxury eco retreat has helped put it on the map. Run by sea-changers Aaron Suine and Nick Stead, Kittawa Lodge is a destination in itself. Its pair of off-grid, one-bedroom lodges are architecturally designed and sit ocean-facing on a secluded 40-hectare property. With itineraries tailored for you daily according to your interests – and mood that morning – it lets you key straight into the choose-your-own- adventure essence of King Island and will have you feeling like a local in no time.
As well as a breadth of untouched natural beauty, you'll find a strong community spirit, thriving art scene and renowned produce – from southern rock lobster, to dry-aged grass-fed beef, sumptuous lamb, local Pacific oysters and the famous King Island Dairy cheese. And, should you wish, you can experience much of this from the luxurious comfort of your lodge; local artworks adorn the walls, and panoramic views of the ever- inquisitive wallabies at the window and white-bellied sea eagles flying above can be enjoyed from a multitude of inviting spots. From the lounge, in front of the crackling fireplace, from your king-size bed or from the handmade concrete bath in your master suite, while sampling a range of premium Tasmanian wines, spirits and beers from your in-lodge bar. Here, Aaron and Nick's top five ways to experience King Island.
TOP FIVE THINGS TO DO ON KING ISLAND
1. No trip to King Island is complete without a visit to King Island Dairy, where complimentary cheese tasting plates are available.
2. A southern expedition of the island will thrill the senses, taking in the breathtaking sights of Seal Rocks Reserve, including the Seal Rocks Boardwalk, the Calcified Forest and the Copperhead Walk, as well as the southernmost tip of the island, Stokes Point.
3. An expedition to the north of the island excites for its difference to the south, with the white sandy beaches of Martha Lavinia and Disappointment Bay, as well as the tallest lighthouse in the southern hemisphere, Cape Wickham Lighthouse. We also recommend a trip to Pennys Lagoon, a perched lake on the way to Martha Lavinia.
4. For the golfing enthusiasts, you are spoilt for choice, with some of the world's best links golf courses: Cape Wickham Golf Links, Ocean Dunes Golf Course and the locally run King Island Golf Course.
5. Just breathe. Kittawa Lodge and King Island Invite guests to sit back and relax, and do as little or as much as you like. Yes, we can fill your days with amazing walks, experiences and sightseeing, but why not take the chance to finish that book, master chess or scrabble, paint a landscape, take a long bath or, as many of our guests do, contemplate and plan for the future?